Carolien Niebling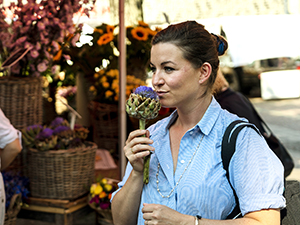 "Food is fascinating because it is an ever evolving substance where development will never stop."
Carolien Niebling was born 1984 in Maastricht (The Netherlands) and currently lives and works in Zurich (Switzerland). She is a designer and researcher who specializes in food-related projects. Her work creates a bridge between science and food, using design as the medium to do so: "Invented over 5'000 years ago and developed ever since, the sausage is a true design object." Carolien graduated as a Master in Product Design from ECAL (Ecole Cantonale d'Art de Lausanne) in 2014. She continued at ECAL working as an assistant teacher. During this time she completed her research on The Sausage of the Future, which resulted in a book published by Lars Müller Publishers in 2017. She has won the Grand Prix of Design Parade at Villa Noailles, Hyères, 2017 and the Hublot Design Prize, 2017.
Marije Vogelzang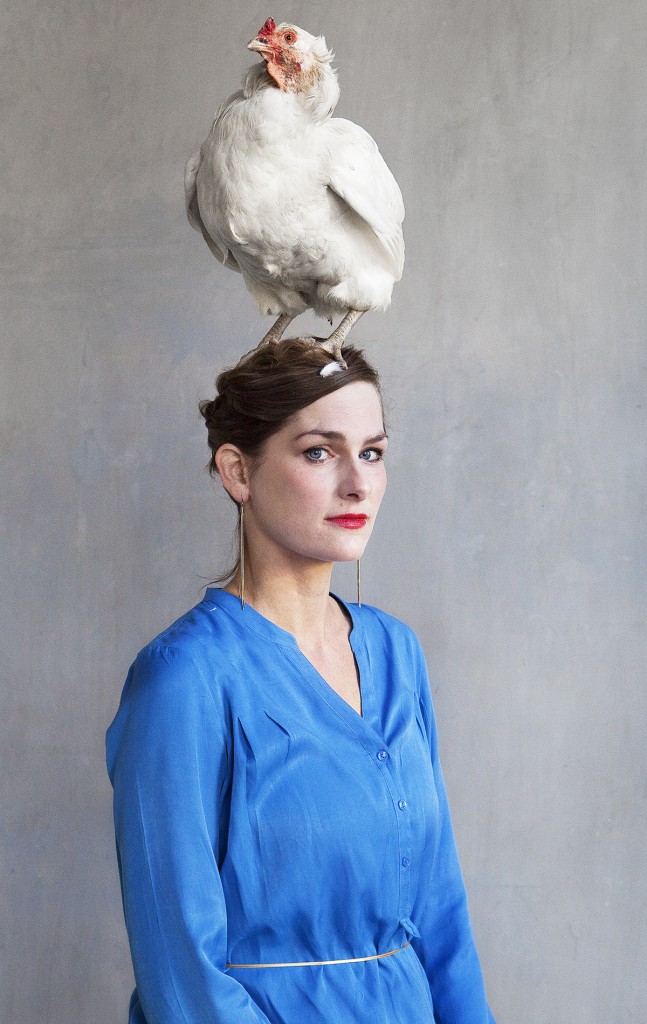 Designers who work with the subject 'food' are often called food designers. According to Marije Vogelzang, food is already perfectly and beautifully designed by nature. She designs from the verb to eat. She is for example inspired by the origin of food, the preparation, etiquette, history or the culture of food. That is why she doesn't call herself food designer but, as the first in the world, eatingdesigner. It is often thought that designers who work with food only design the shape of the food that is on your plate. Vogelzang wonders if there even is a plate. Her aim is to look at the content and background of the food. The shape is just a tool to tell the story. Vogelzang is trying to show the exploration and potency of a new approach on the act of eating (or is it a new approach on design?). Having graduated at the Design Academy in Eindhoven in 2000, Marije set her mind on creating a new direction in the field of design. After having developed and recently sold two experimental restaurants called 'PROEF' in Rotterdam and Amsterdam, she broadened her experiments and developed her vision to design out of the verb of eating. Now she works solo again under her own name. After 18 years of experience she is considered a pioneer and the 'Grand dame' in the field of eating design (De Volkskrant). Vogelzang works on restaurant concepts as well as long-term medical projects for hospitals. She initiates social projects like workshops to educate and inspire but she also does some extensive work for food industries. She designs art installations and curates exhibitions about eating and design. She is head of the bachelor department 'Food Non Food' at the Design Academy Eindhoven. Her work has been published and acknowledged globally.

In 2015, Marije is part of Fast Company's top 100 most creative people in business and a finalist of the World Technology awards in the Design section. In 2016 She is on the GOOD100 list of Good Magazine.

In 2016 Marije initiated the Dutch institute of Food and Design. A global network to celebrate the connection between food and design.

www.marijevogelzang.nl
Sonia Massari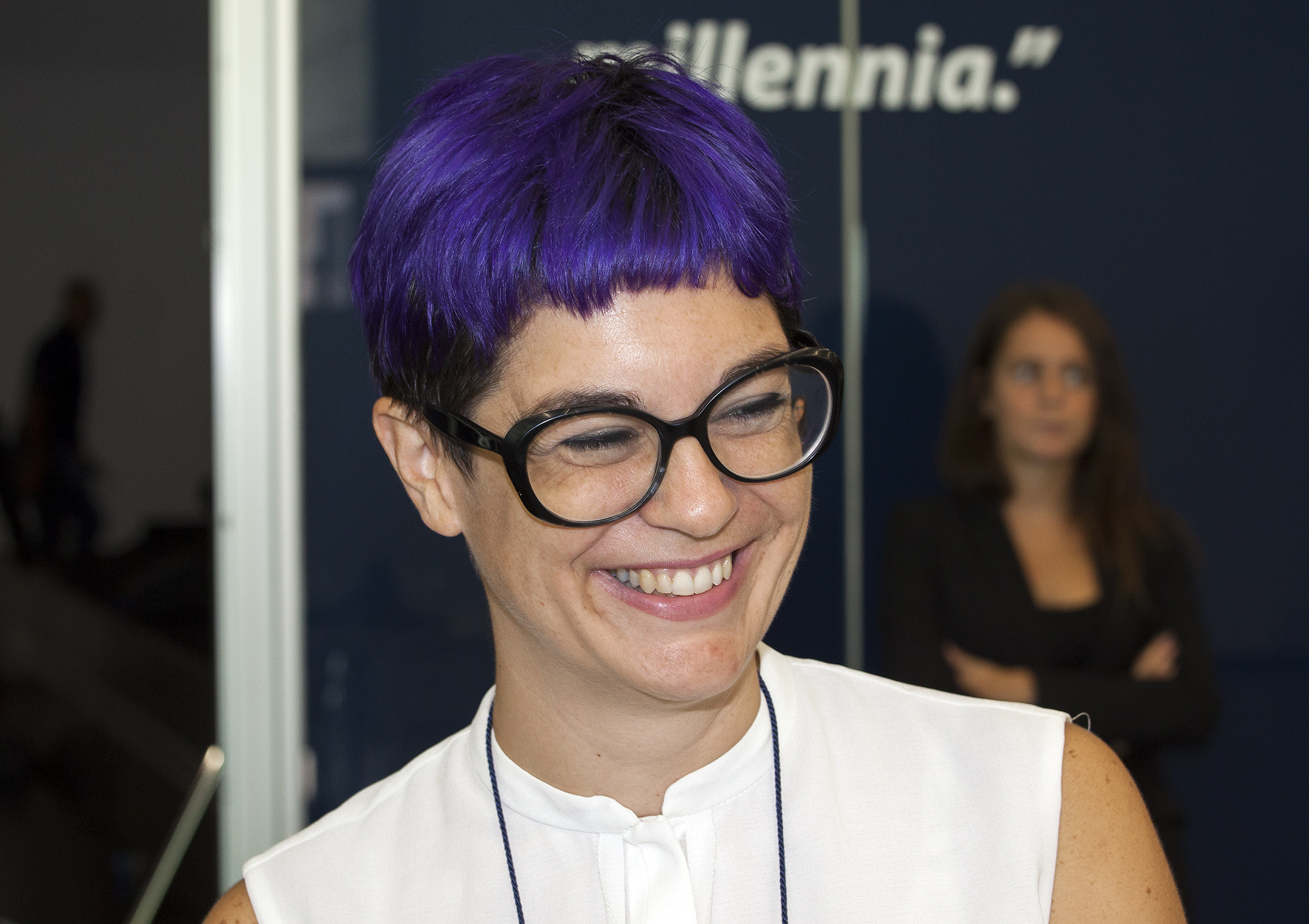 Dr. Sonia Massari is the Academic Director of the University of Illinois at Urbana-Champaign Food Studies programs in Rome and Director of Gustolab International Food Systems and Sustainability (she works in partnership with 15 US Universities and she is managing Food Studies Programs in Italy, Vietnam, and Japan).
She teaches "ICT and Food Design" at Scuola Politecnica di Design Milan ( Master in Food Design and Innovation) and " Sustainability Design Thinking" at ROMA Tre University. She teaches at ISIA Design School Rome ( Master in Systemic Design).
She is currently coordinating the ADI INDEX Food Design commission and she is a scientific consultant for the Barilla Center for Food and Nutrition Foundation.
In 2012, she won the International "Le Tecnovisionaries" Women Innovation Award, a prize which publicly recognizes women who have demonstrated an ability to combine creativity and innovation in order to improve quality of life, in particular in the area of food and nutrition, and in 2014, she won the NAFSA TLS Knowledge Community's Innovative Research in International Education Award.
She is a Board member of the Association for the study of Food and Society (ASFS), she is a member of Canadian Association Food and Society (CAFS) and the WE – Women for Empowerment network. She is member of the editorial board of the International Journal of Food Design, Frontiers Journal (on Sustainability) and Elisava Temes de Disseny.
She is a mentor for several startups organizations ( StartubbootcampFoodtech Rome, Dock3 , StartupWeekRome, …) and she is continuing to work as a consultant, researcher, trainer and designer for food companies and research institutes ( JRC Science HUBS, University Siena, SDSN, University of Macerata, …) She monthly writes on "Design" in the GAMBEROROSSO magazine.


Artur Filipe Gregório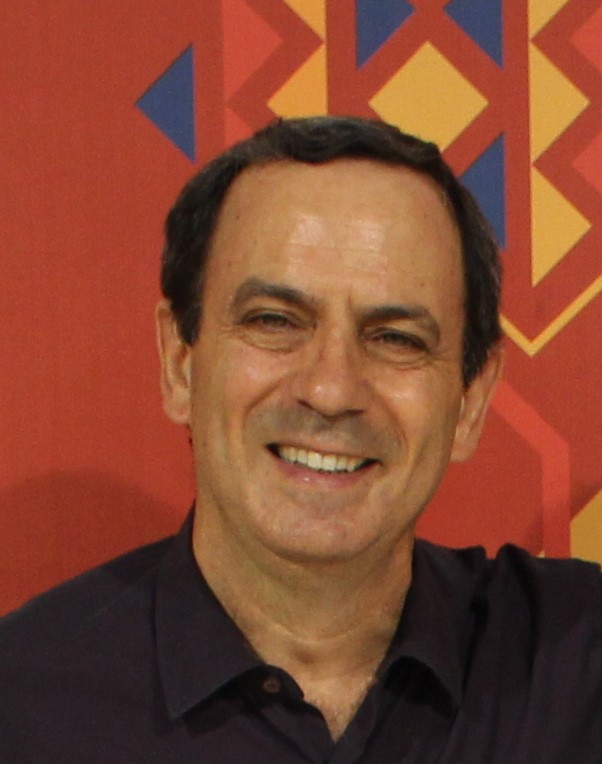 Artur Filipe Gregório ( IN LOCO)
Cultural Anthropologist, Master in Regional and Urban Planning, member of the "In Loco" Local Development Association since 1996. In this NGO, he coordinates the strategy of valorization of the Mediterranean Lifestyle and several projects in the area of cooperation for development, sustainable gastronomic tourism, sustainable production and consumption and food education according to the principles of the Mediterranean Diet (MD). In Loco representative at the national MD Competence Centre and DM Regional Commission. Chairman of the Board since 2017.